Back to blog
Career Day at Beveridge Magnet Middle School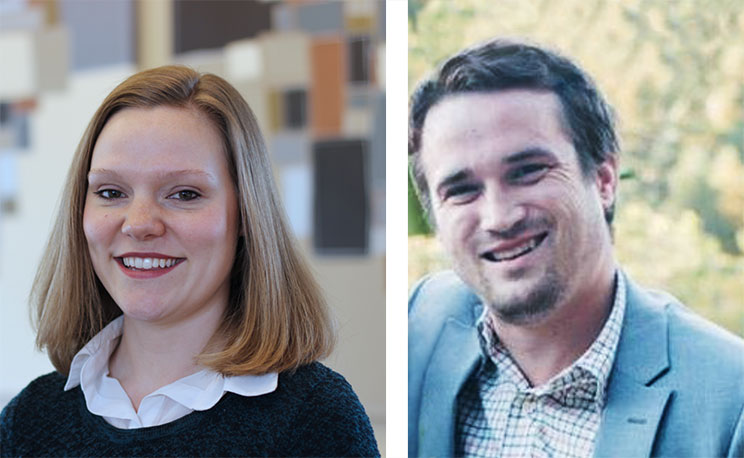 Two of our employees, Katie Owens and John Nebbia, had the opportunity on Feb. 16 to expand students' visions of their futures at the Beveridge Magnet Middle School Career Day. Katie and John felt their presentation peaked the students' curiosity about the engineering field. School counselor, Anna Sully Sparwasser, sent a note of appreciation and shared some comments she heard. "May we have the same speakers next year?"; They gave really good advice."; "I didn't even know that was a career!" How much better can it get?
Katie and John gave six, 20-minute presentations, speaking before more than 100 students that day. From the prepared slide presentation, they also found the students were excited to recognize MEI projects, such as Midtown Crossing, the Henry Doorly Zoo, and Girls, Inc. Many pertinent and insightful questions were asked; and they were thrilled to receive a power bank with MEI's logo on them as reward. Additionally, each student received an MEI pen, which was also was a hit! The experience was rewarding for Katie and John. Seeing firsthand the students' excitement, and feeling they made an impact on middle school minds reaffirmed that this was time well spent. They look forward to future opportunities to advocate for STEM careers and represent Engineering and MEI.
Sully Sparwasser also expressed her appreciation for their time and talents at Beveridge. We share that same appreciation; and we couldn't be more proud of their excellent representation of MEI and the engineering industry.