Back to blog
Reduce, Reuse, Recycle!
Recycling quantities and waste diversion rates are just two of the many sustainability metrics we are dedicated in measuring as part of our LEED Platinum Certification and ongoing commitment to improving Morrissey Engineering's environmental footprint.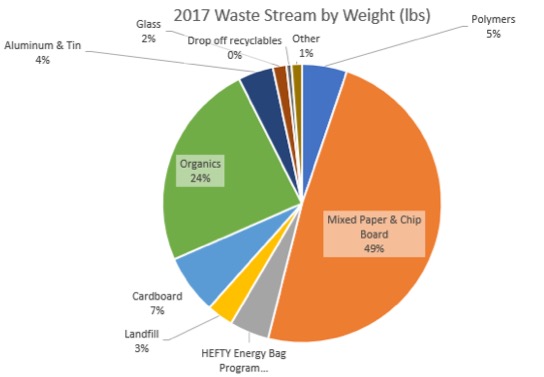 This year, our waste audit was performed by the Nebraska Recycling Council (NRC), who reported that we exceeded our target goal and improved recycling rates by 33% compared to last year. NRC also calculated a 2017 diversion rate of 62% by weight this year.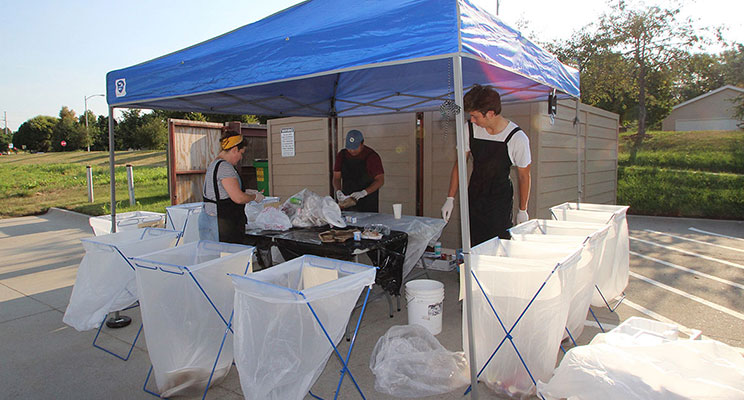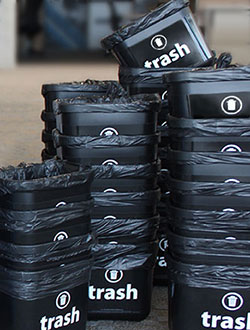 Factors that weighed in on this significant improvement included:
reduced contamination in recycling bins
an increase in the amount of recycled office paper
adding the new Hefty Energy Bag into our waste diversion program
updated labeling on all recycling and waste cans throughout the office
adding and clarifying recycling locations in common areas
improved staff education
And, after two previous years' audits recommended it, we have also replaced large deskside trashcans with tiny 'sidecar' cans. This change plays an enormous role in increasing occupant awareness of what could potentially be recycled vs landfilled. It also gets some of us additional exercise if we need to landfill something large. So while there was certainly some frustration that goes along with any learning curve, we are excited to demonstrate the effectiveness of this change.
We also updated labeling, improved employee education regarding recycling, and added several recycling locations around the office.