Back to blog
Jeff Hemje Completes ACEC Emerging Leaders Program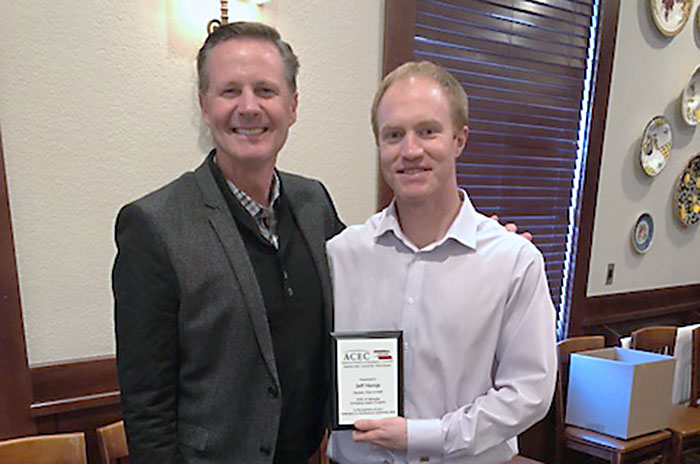 ACEC is the American Council of Engineering Companies. The Emerging Leaders Program was established to help educate, train, and inspire young professionals who aspire to firm leadership. The class consisted of six half-day sessions over three months, with each session led by experts in their respective fields. The graduating class was 19 members. The topics included improved communication skills (becoming a better listener), management skills and approaches, understanding business development, the importance of business accounting metrics, and recognizing the political aspects of our industry.
I enjoyed the class because I feel like I have a better holistic view of the industry. Success with clients and developing long term relationships is more than just delivering a high quality set of construction documents. Practicing timely and effective communication, presenting multiple solutions to challenges, and paying attention to details all lead to a spectacular experience for the client. One session on becoming a better listener was a great reminder that everyone has a story to tell. By being the one to hear their story, you gain the trust and connection to that person. This trust bears fruit not only with clients, but with fellow coworkers as well.
It was a great overall experience that will be beneficial to me personally as well as Morrissey Engineering. I am thankful I was able to participate!