Back to blog
EPA Recognizes MEI
Morrissey Engineering has been recognized for our use of green power by the EPA Green Power Partnership through the use of on-site solar electricity and purchased wind-power offsets. Green power accounts for 126% of the building's total annual energy. In 2019 Morrissey Engineering's photovoltaic (PV) array produced 28% of the building's total annual energy needs.
Check out our EPA Green Power webpage https://www.epa.gov/greenpower/green-power-partner-list#MorrisseyEngineering
We can help you join the program too! If you have, or are considering, onsite renewable energy we'd love to talk about your options! Contact Us to learn more. Read about Five 'Solar-Ready' Building Preparation Tips in the meantime, here.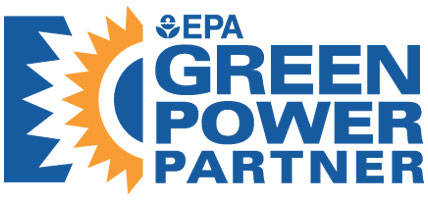 The Green Power Partnership is a voluntary program that encourages organizations to use green power as a way to reduce the environmental impacts associated with conventional electricity use. The Partnership currently has more than 1,700 Partner organizations voluntarily using billions of kilowatt-hours of green power annually. Partners include a wide variety of leading organizations such as Fortune 500® companies; small and medium sized businesses; local, state, and federal governments; and colleges and universities. Read more at https://www.epa.gov/greenpower.