Back to blog
Several MEI Employees Earn LEED Credentials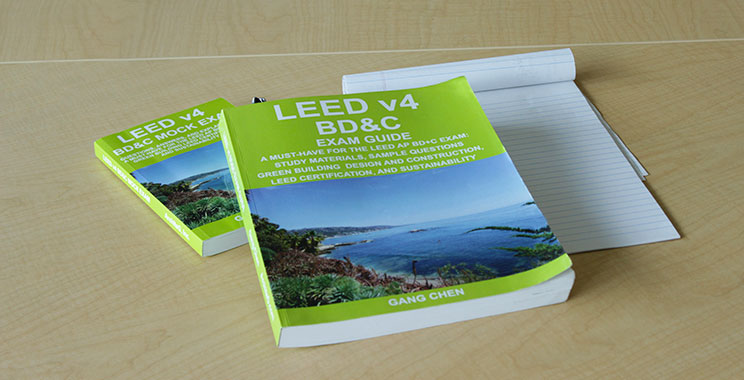 In July of 2019, several employees expressed interest in pursuing LEED GA and LEED AP professional credentials. A study group was organized to assist them in achieving those credentials. The LEED GA portion included overall discussion of "real-life LEED" situations and previous project experiences.
Beginning in October 2019, nine employees joined the study group and met for five sessions that month covering LEED GA materials. One participant had this to say about the study group, "I was interested in taking the LEED GA exam because their mission 'to transform the way buildings and communities are designed, built and operated, enabling an environmentally and socially responsible, healthy, and prosperous environment that improves the quality of life' really resonated with me. When I heard that Morrissey was starting a Study Group, I hopped on right away to support this mission and to further my knowledge in the design of LEED buildings." Another offered these positive comments, "It was very motivating to be part of a group of like-minded colleagues that want to make a difference in our industry and our environment while pursuing excellence in our careers. I'm very thankful for Morrissey Engineering's encouragement and expertise to help us pursue these certifications and for providing us with the reading materials and practice exams that helped us achieve these certifications."
The Study Group for LEED AP consisted of 13 sessions taking place on Wednesdays from November 6 through February 5. Prior to study sessions, "homework" was to be completed so material could be reviewed by the group and questions answered. The first employee of the group to take the LEED AP BD+C exam and reflected on this, "The study guide was incredibly useful for passing the LEED AP exam, and offered a variety of perspectives on each topic discussed." Another who also passed the LEED AP BD+C exam recommends the study group to anyone and said, "The study group was great! The group held each other accountable. We were also able to bounce ideas and questions off one another. We worked together to figure out the best way to prepare for the tests."
Due to COVID-19 Pandemic, a couple of the participants were required to take their LEED AP tests online versus through a testing center. "Taking the LEED AP exam online during the pandemic, though there were some technical difficulties, the testing experience was all around less stressful and would take an exam online again in the future," was how one described her experience. The other study group participant also felt taking the exam online was a new experience, since he has always taken proctored tests in a testing center. He also noted, "The team was very professional and communicated well, and I was able to complete the test without any major issues."
The consensus of the study group's experience can be summed up by one's assessment, " Being in the study group made learning about LEED enjoyable and gave insights into the purposes and applications of the certification that I would not have learned otherwise."
The success of these study groups keeps the doors open for future sessions should additional employees decide they want to pursue LEED credentials. The importance we continue to place on environmentally responsible, healthy, resilient, equitable design in our consulting services also supports Morrissey Engineering's investment in our own triple bottom line. We are pleased to grow this knowledge base and continue sharing information and experiences with our clients.