Back to blog
Engineers Week 2021- Internships to MEI Careers
In celebration of Engineers Week 2021, we celebrate stories of employees who began their careers as interns and have grown their careers as engineers at Morrissey Engineering. Their stories illustrate why we seek to continue our efforts towards shaping the careers of future engineers through our internship program at Morrissey Engineering.
NATE Sheets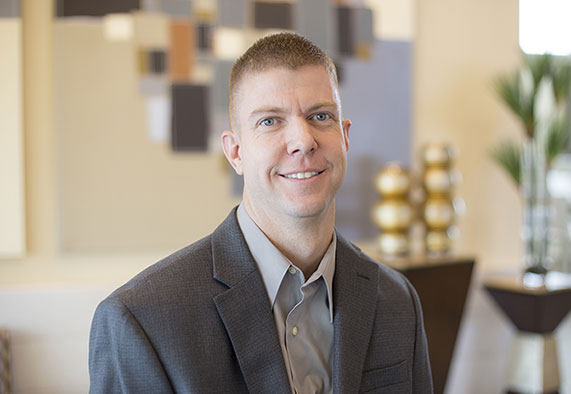 I started as an intern for Morrissey Engineering in 2002 as a Junior in the Architectural Engineering program at the University of Nebraska Omaha. What I remember most is the expectations they had for an intern. I was not assigned menial tasks like some of my classmates at other firms. I was expected to actively participate in projects (engineering calculations, equipment selection, construction documents, etc.). Being treated as a valued team member as an intern motivated me to learn and improve as much as possible. I truly believe that type of early exposure jumpstarted my career.
After approximately 19 years (including internship) with Morrissey Engineering, I am proud to say I am a Mechanical Partner. It took improvement and growth in a lot of areas over many years. However, it is not about working X number of years – it was about getting the right opportunities at the right time in my career with the right guidance from my mentors.
My internship prepared me for full time employment which gave me the confidence to hit the ground running. You can't rush experience, it just takes time. The earlier you can get exposed to the industry – even at the intern level – the more quickly you can progress in your career. Internships are an opportunity to understand how the academics of college and applications in the industry relate which is very beneficial as one completes coursework and transitions to the workforce.
KATIE Owens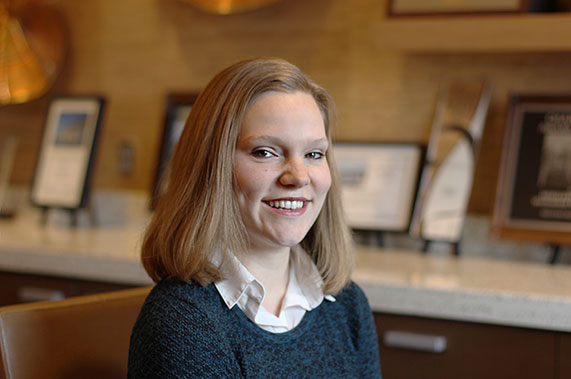 I began as an intern with Morrissey Engineering after completing my junior year of the University of Nebraska Architectural Engineering program. I worked for two years as in intern at MEI full time in the summers and part time during the school year until I graduated in May 2010. I appreciated all that I learned during that internship. It not only helped me excel in my classes but prepared me for my career as an electrical project engineer. In my experience, MEI has unique expectations of interns, allowing them to be more hands on with the design process, while still providing the key mentorship and guidance for the interns to grow their skills. As you gain experience, there is more autonomy, less check-ins but more opportunity to collaborate with mentors instead of being instructed.
Now, I have been at MEI for over 10 years full time. I am now a licensed professional engineer. The projects I worked on as an intern are similar to the projects I'm working on now. Through design experience that started as an intern, I am now able to design projects on my own, but not alone. We continue to have mentor/peer/intern relationships within our office that are conducive to an environment where everyone is helping each other to provide the best design to meet each client's needs. We continue to learn from others' experiences and are always looking for opportunities to be at the forefront of innovation, technology, and sustainability. I feel that our internship program is a reflection of the collaborative culture we have in our company.
NICK Garaycochea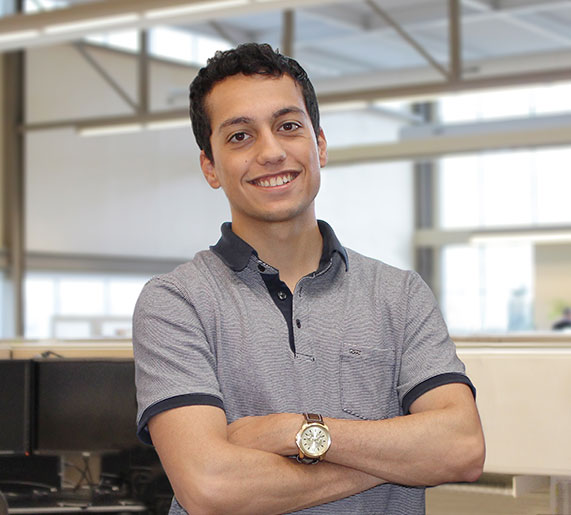 When I began interning at MEI in 2017, I had not anticipated how rapidly I'd develop my skills and abilities. Beginning with smaller-scale projects, I quickly learned our company's procedures and delivery expectations by working in faster-paced schedules. At outset of my experience, I also found MEI to be on the cutting-edge of design technology. When I was tasked with developing lighting renderings and concepts for various projects, MEI spared little expense in providing the best-in-class computer hardware and software. This allowed me to hone my lighting design abilities and to deliver visual product with valuable insight to our clients, without being limited by IT. Lastly, not long after I began interning at MEI, I learned why the company stood out by experiencing the welcoming and friendly culture. At MEI, Hospitality is a core tenant in all of its operations – treating not only clients as we would like to be treated, but also our colleagues, in the office.
Now, having been full-time as a Project Engineer for the past three years, I can say that my internship experience at MEI improved my abilities and enhanced the course of my future as a professional engineer.