Back to blog
Marissa Gigantelli Shares Experience on The Future is Green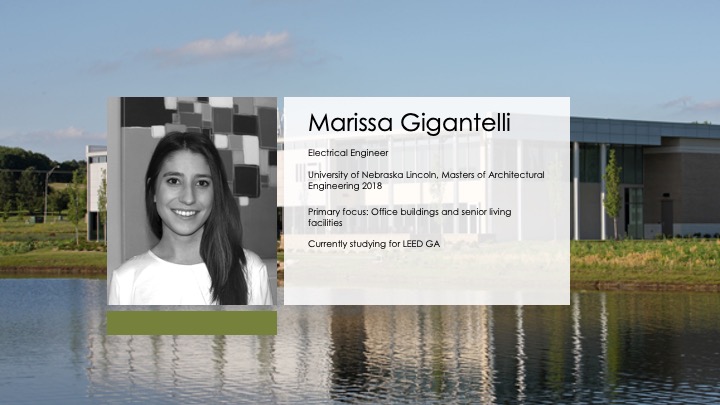 Through USGBC, Marissa Gigantelli participated in The Future is Green in October of 2020 with high school students from California. She recorded a video, which included a PowerPoint presentation, discussing her career as an electrical engineer in the green building industry. She was grateful for the opportunity and had a wonderful experience.
USGBC has since created a new website to support those wanting to explore the many options in green building careers. Marissa's video is featured along with others who participated in relation to their respective occupations. The intent is to share the website as a resource for those looking to learn about a career in the green building industry.
Marissa agrees the website is a great tool for both aspiring students and professionals alike. See her video at https://green-careers.usgbc.org/careers/electrical-engineer. Scroll to the bottom and watch. It is interesting to note those submitting videos last year also had the challenge of doing so surrounding COVID restrictions.