The power of design to create a better environment.
Considering a building's impact on the triple bottom line (people, profit, planet) is core to Morrissey Engineering's mission. We are committed to designing and retrofitting buildings that maximize energy efficiency and utilize environmentally-friendly components.
The goal of sustainable design is to limit the adverse effects of buildings on the environment by minimizing excessive energy use, reducing the depletion of natural resources and environmental pollution while also maintaining a comfortable and healthy building environment. Building "green" also optimizes the ongoing energy performance of the structureproject, which reduces the overall costs associated with long-term maintenance and operation.
Morrissey Engineering is a leader in LEED building design, the national standard for environmentally responsible building design based on industry-accepted benchmarks. Achieving LEED certification for a building increases its marketability and allows access to a growing array of state and local government incentives. We also maintain expertise in other emerging third-party sustainability rating systems, including WELL, Fitwel, Net-Zero, and the Living Building Challenge.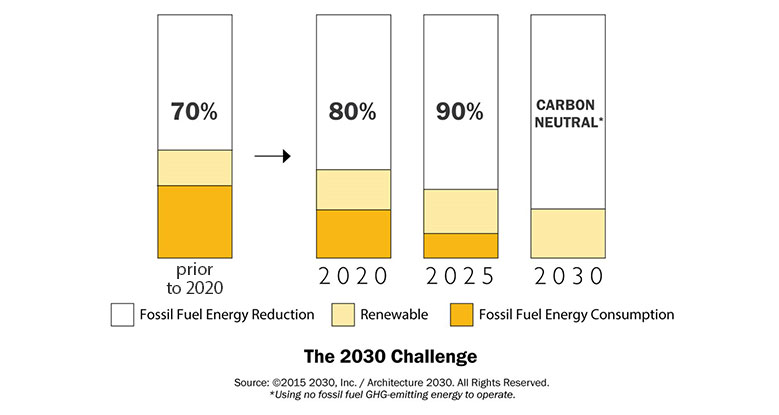 In 2019, we joined the American Institute of Architects (AIA) 2030 Commitment to develop an action plan and implement steps to advance the goal of carbon neutral buildings by the year 2030. Rising to this challenge will require application of sustainable design principles from inception and early design through project completion and ongoing building operations. Morrissey Engineering is well positioned to assist our clients with all these phases and helping share lessons-learned, innovative strategies implemented, and best practices adopted as we collectively measure progress for achieving this bold but attainable goal as an industry. In our own building, continuous commissioning and Measurement & Verification (with a little help from onsite renewables) helped improve our Energy Star score from 89 to 100.
Our staff has designed and consulted on numerous sustainability projects (both new construction and retrofits). Our depth of experience combined with a diverse and highly qualified staff allows us to provide designs that meet the industry's highest level of operational efficiencies, environmental performance and interior comfort. Read more about our sustainability services and efforts: