Back to News
EnergyStar Score Improves
Over the past six years we have designed state of the art mechanical and electrical systems to increase the energy performance of our building, the 4940 Building. Check out the below graph to see how our EnergyStar score improved from 84 to 97.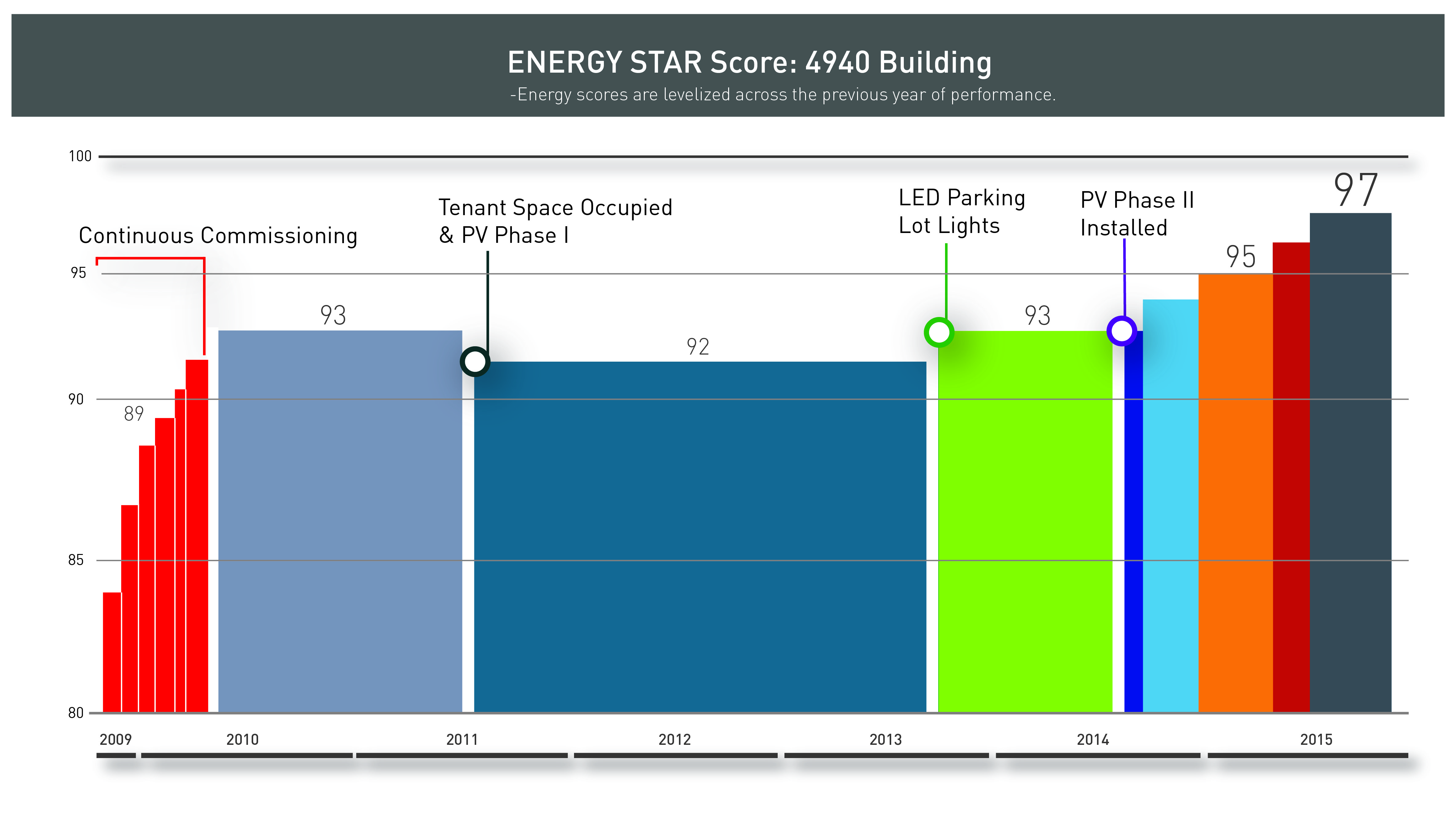 Energy Star Partner
Morrissey Engineering's 4940 Building has earned the ENERGY STAR label for buildings, the mark of superior energy performance. This certification recognizes the building as one of the most efficient buildings in the nation.
Morrissey Engineering's commitment to energy efficiency also has earned it recognition as an ENERGY STAR Partner and ENERGY STAR Service and Product Provider (SPP). ENERGY STAR is a joint program of the U.S. Environmental Protection Agency (EPA) and the U.S. Department of Energy. The ENERGY STAR certification for buildings demonstrates a commitment to energy efficient design and a smaller carbon footprint.