Back to News
IES Illumination 2017 Awards Announced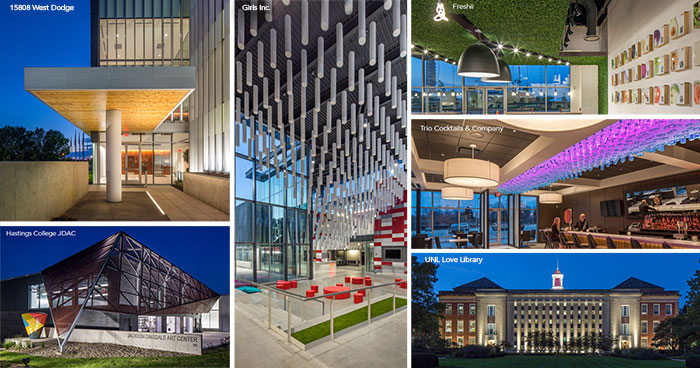 Morrissey Engineering's Lighting Group is excited to announce seven Awards of Merit by the Illuminating Engineering Society!
15808 West Dodge
Girls Inc. Exterior Lighting
Girls, Inc. Interior Lighting
Hastings College Jackson Dinsdale Art Center Exterior Lighting
Freshii
Trio Cocktails & Company
UNL Love Library Facade Relighting
Congratulations to designers Andrew Lang, Steve Gollehon, Toby Samuelson, Doug Holt, Nick Manning, Katie Owens and Jeff Hemje for their award winning talents!