Back to News
Morrissey Engineering Celebrates 20 Years!
Morrissey Engineering is proud to celebrate its 20th Anniversary. What began as a two-person firm in a basement office, has grown to become one of the leading and most progressive firms in Nebraska. George and Nick believe the contributions and talent of our team is the important key to the success of the company. We are grateful to our clients and we plan to continue providing our clients and staff with nothing less than the best. We look forward to many more years of success!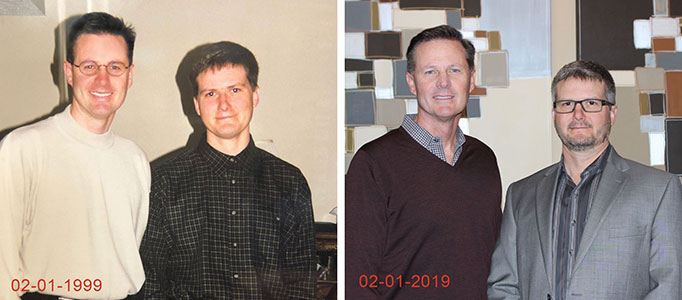 George Morrissey and Nick Limpach - then and now!