Back to News
Morrissey Engineering Projects Earn 2020 ACEC Engineering Excellence Awards
Once a year, the American Council of Engineering Companies of Nebraska celebrates those projects exhibiting the best of the best – the most innovative engineering projects in the state of Nebraska. Honor Awards are awarded to projects receiving outstanding distinction among all categories. The following are two projects Morrissey Engineering is proud to see celebrated.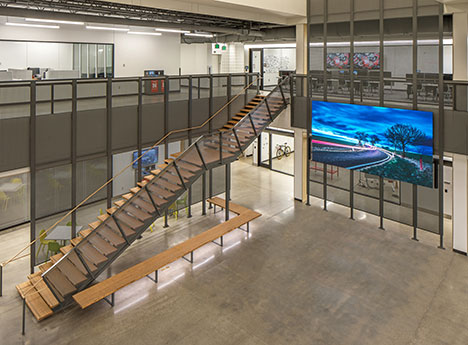 The University of Nebraska Lincoln - Johnny Carson Center for Emerging Media Arts was recognized for its outstanding achievement in audio visual systems design. This project received a 2020 Engineering Excellence Honor Award and chosen as winner of the Small Projects Category.
Audio-Visual systems design and Commissioning Services were provided for the 52,000 SF facility. Morrissey helped define the Audio-Visual system needs and use cases through meetings with faculty as well as industry influencers and advisory board members. The facility is designed to accommodate tomorrow's technology and adaptability is taken to a whole new level. Current and emerging technologies are used together to create Audio-Visual systems that move the needle of possibility and improve usability.
The principal request from the Owner was to build in as much flexibility as possible. In fact, use cases the Owner brought up required an amount of flexibility that is right at the edge of possible. Essentially the design needed to account for the unknown, emerging, and not-yet-existent technology for which this program exists. Morrissey Engineering was able to achieve the goals of flexibility set forth by the Owner. Beyond that the project came in under budget.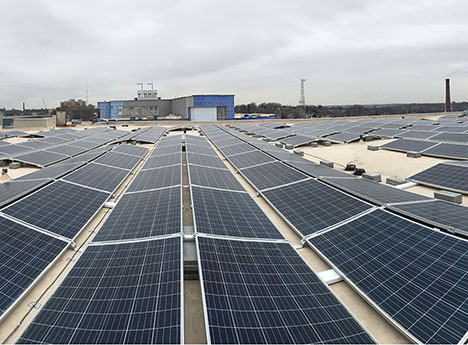 The University of Nebraska Medical Center Rooftop Solar Photovoltaic Systems project was recognized for its outstanding achievement in energy design receiving a 2020 ACEC Nebraska Excellence in Engineeering Honor Award. It was also chosen as winner of the Energy Category.
Morrissey Engineering evaluated existing conditions at UNMC's Omaha Campus and developed solar array concepts that demonstrate UNMC's commitment to be carbon-neutral by 2030. Morrissey Engineering followed project development with full design and construction administration for installation of nearly 1,500 solar panels installed atop three UNMC campus buildings. This project is the largest rooftop solar array in Nebraska and is supported by a partnership with UNMC's electric energy provider OPPD.