Back to News
4940 Building Receives LEED Platinum Certification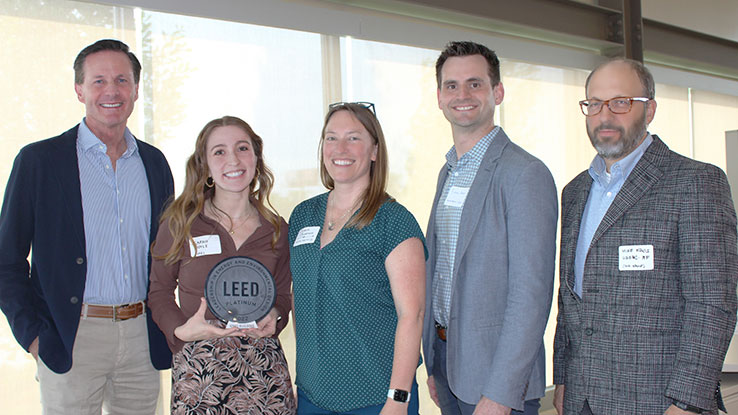 Pictured above (left to right) are George Morrissey, Sarah Doyle, Sarah Gudeman, Brian Akert and Mike Kros.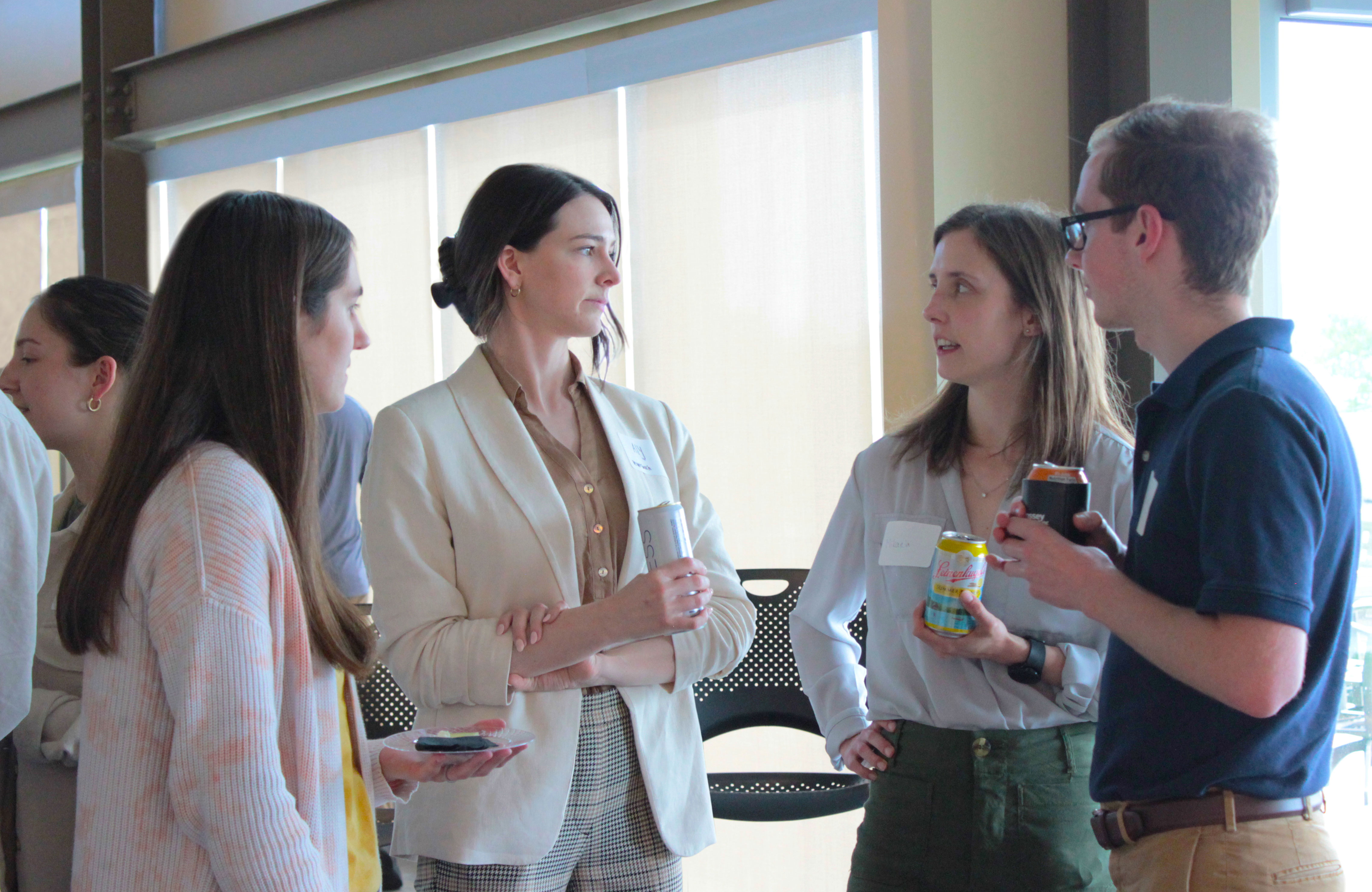 5-19-2022 – Morrissey Engineering and TUNE Facilities celebrated our 4940 Building receiving its FOURTH LEED Platinum Certification. Architects and engineers from the local USGBC chapter and other sustainably-focused professionals joined us to celebrate and learn more about how we have been able to maintain this certification for 13 years.
A presentation to the group discussed how the data gathered on our building's performance demonstrates our continued dedication to the awareness and improvement of its environmental impact.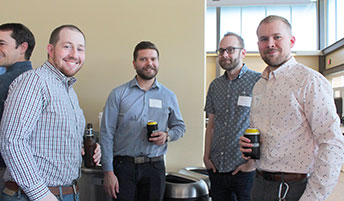 On hand to present the plaque were Brian Akert, USGBC Nebraska Advisory Board Member and Architect at Holland Basham Architects; and Mike Kros, USGBC Nebraska Advisory Board Member Emeritus and Architect and Principal at DLR Group to George Morrissey, MEI Principal; Sarah Doyle, MEI Engineer; and Sarah Gudeman.